Index
---
Opening Ceremony
At the official Opening Ceremony of the International Student Week in Ilmenau 2017 we will be coming together to celebrate the start of an interesting and exciting conference. Awaiting you will be a varied cultural programme with music, dance and artistry. The Rector of Technische Universität Ilmenau, Professor Peter Scharff, and the Board of the Organisation Committee, Andreas Vieregg, Katharina Flinner and Benno Platte, will be happy to personally welcome you all in a speech.
---
Keynote Lectures
For ISWI 2017, there will be several keynote lectures highlighting certain aspects of the topic 'Global Justice'.
Bernard Lietaer- Economic Justice: Theory to Practice.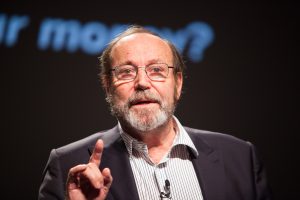 Bernard Lietaer is an expert on monetary systems. In 1969 he submitted his Master's thesis on the system theory of international finance at the Massachusetts Institute of Technology. Since then, he has been Professor of International Finance at the University of Louvain in Belgium, financial advisor to several Latin American governments, Head of Organization and Electronic Data Processing at the Belgian central bank, manager of a hedge fund whose profits were used for social and ecological projects, and advisor and speaker on various alternative financial systems. He has published several books and articles on this topic. This wide range of experience gives him the necessary insights to investigate the global economy and make suggestions for improvement, as he investigates possibilities for establishing fairer and more effective monetary systems through ideas such as complementary currencies and mutual credit, among others.
He will give his keynote address on Monday the 15th of May, at 10 am
Alicia Cabezudo-Education for Global Justice: Vision, Goals and Actions.
Prof. Dr. Alicia Cabezudo is a Professor for Peace Education at the National University of Rosario in Argentina, as well as being Co-Vice-President of the International Peace Bureau and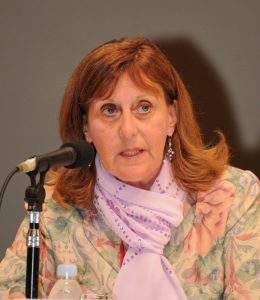 coordinator of its educational activities. Furthermore, she travels the world to visit universities, pass on her knowledge and work together with other educators.
Prof. Dr. Cabezudo has dedicated her life to promoting peace and human rights through education. Her wide experience in this area allows her to assist the participants in coming up with ways to work towards the global establishment of peace and human rights in their daily lives.
She will hold a keynote address on Sunday, the 14th of May, at 10 am. 
---
Introductory Lectures
For every working group we are organising an introductory lecture to facilitate a smoother access to the respective topic for all participants. You will find more information on the particular lectures, soon.
---
Group leader meets Participant
Here you will meet your group leaders and get to know the members of your group. This is a good opportunity to get to know each other and share your first impressions of Ilmenau and your journey. You can also use this time to get some important information for the week and answers to (almost) all of your questions from the group leaders. Therefore, it is very important for you to take part in this event. Nevertheless, do not worry if your arrival is later on Saturday. You will also be able to join the group later on.
---
Group Work
Group work is the heart of ISWI. We offer 27 working groups, each dealing with a certain aspect of the main topic 'Global Justice'. There are thematic groups and art groups. Here you can find an overview on the groups. Within the group sessions you will have the possibility to share your experiences and views, discuss in detail and work towards solutions for actual and current problems. Within the application process you are asked to decide which working group you would like to join during the conference. You can state your three top preferences, but you will only be able to take part in one group, according to our capacities.
---
Final Presentations
Of course, there will be a final day of the conference. On that day you will have the possibility to present the results of your group work. Everyone is invited to listen to the presentations and to take part in the final discussions.
---
Closing Ceremony
The Closing Ceremony is the last time all participants, group leaders and all people involved in organizing the International Student Week in Ilmenau will come together. You can enjoy the presentations of the art groups. Together we will look back on a week full of discussions, lectures and celebration before everybody leaves again and takes their new ideas back home to put them into action.
After the Closing Ceremony you will have time to personally say goodbye to everyone and exchange contact details to keep in touch.