Ilmenau

Ilmenau is a town located in the heart of Germany, at the edge of the Thuringian Forest. It is one of the largest towns in the state of Thuringia and it is situated very close to other university towns, such as Erfurt, Weimar or Jena.
Now, if you were thinking that Ilmenau is huge, full of car noises, hurried people and sleepless nights, or if you haven't Googled it until now, well, surprise: it's not like that at all! Ilmenau is that city where once you arrive, you start to feel part of a big family! Only around 26.000 people live here and, surprisingly, one out of four people who live here is a student!
The city has its magic. No, we're not talking about fairy tales, it is reality, and you will be convinced as soon as you get here. Even Goethe, the famous German writer, was happy to spend time in this town! ("I was always happy to spend time here, and still am. Methinks the reason lies in the harmony that is struck here …"), according to one of his letters sent to Schiller, back in 1795.
If you are a nature lover, then Ilmenau might be your 'Wonderland'. You could explore the forests around here or you could just sit and watch Ilmenau's famous blue skies all day and never get sick of them. But beautiful nature is not the only thing Ilmenau has to offer. As well, you could visit the historical buildings and monuments in town, take part in the different recreational activities that take place in this town town or, best of all, have a great time with the people living here. All of these things are definitely worth checking out!
More information about Ilmenau you can find  here

.
Technische Universität Ilmenau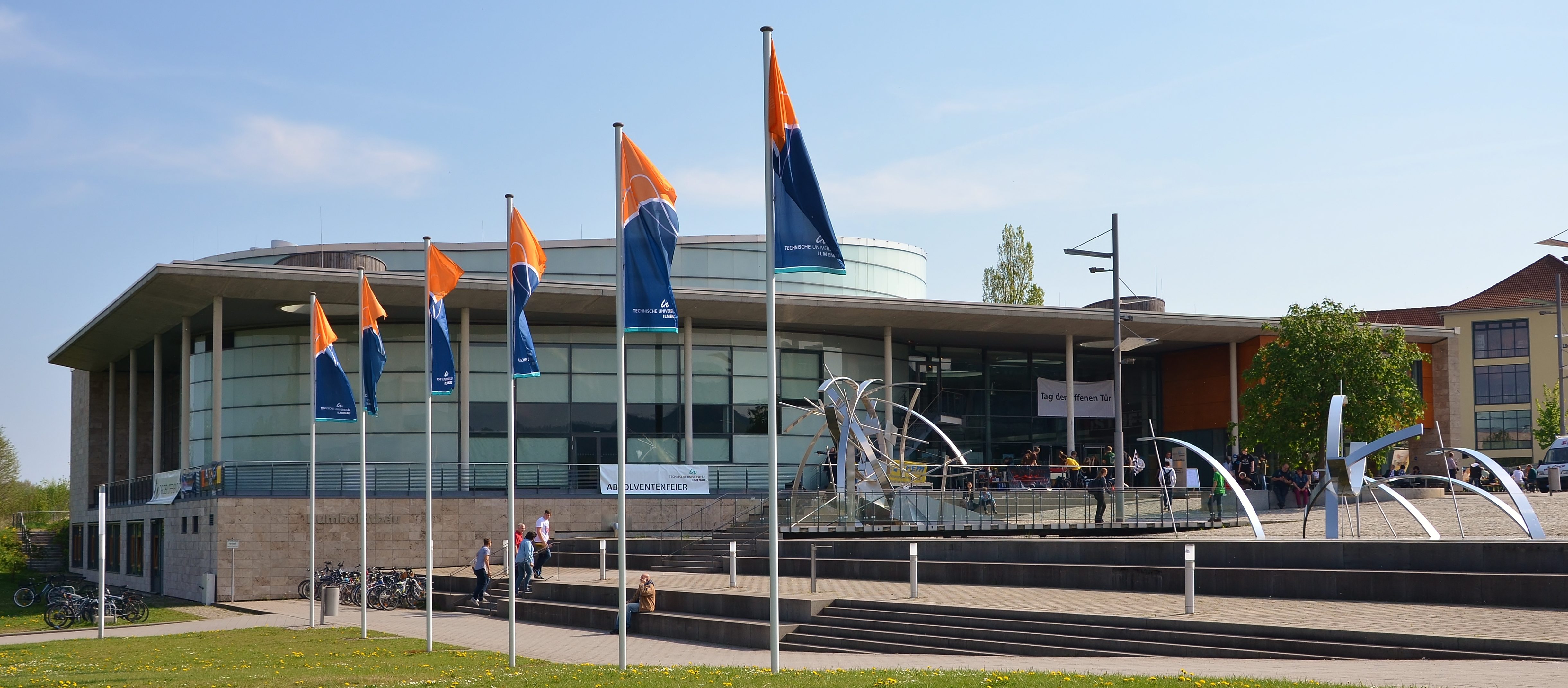 The Ilmenau University of Technology was founded in 1894 as an Institute for Technology. Now, it has over 6600 students. Technische Universität Ilmenau offers courses and programs leading to officially recognised bachelor's and master's degrees and PhDs in several areas of study. So this might be the perfect place if you're interested in studying engineering, science, media or economics. There are five different academic departments (faculties) that can be chosen by future students:
Faculty of Electrical Engineering and Information Technology
Faculty of Computer Science and Automation
Faculty of Mechanical Engineering
Faculty of Mathematics and Natural Science
Faculty of Media and Economic Sciences
TU Ilmenau is a campus university, meaning that ways are short between university buildings. You can find a library and sports activities as well as housing on campus. A unique aspect is the high number of students' associations, like a cinema, a radio station, an orchestra, a choir and a big band, as well as student clubs. Other organisations include "Wohnzimmerkultur", who organise concerts in students' living rooms, and a students' theatre group.
As a student at TU Ilmenau, you will not only be able to develop your professional expertise and knowledge, but also broaden your horizons and engage in cultural and social projects.
Once you arrive at this university, you'll realise it is just the right place to be – several academic and non-academic facilities and other services are provided for you, such as a library, housing, sports facilities and activities, several students' associations carrying out many events and activities during the year, scholarships and exchange programs, etc.
Last but not least, TU Ilmenau is just the place for cultural exchange, with almost a quarter of the students at the university coming from outside Germany.
More information about TU Ilmenau can be found here!