The week includes many cultural events you will enjoy. You will listen to live music, enjoy nice parties and watch a movie. Moreover, you will have the opportunity to present your culture to the other participants and to the inhabitants of Ilmenau as well as getting to know Ilmenau and the surroundings.
Index
---
Fair Play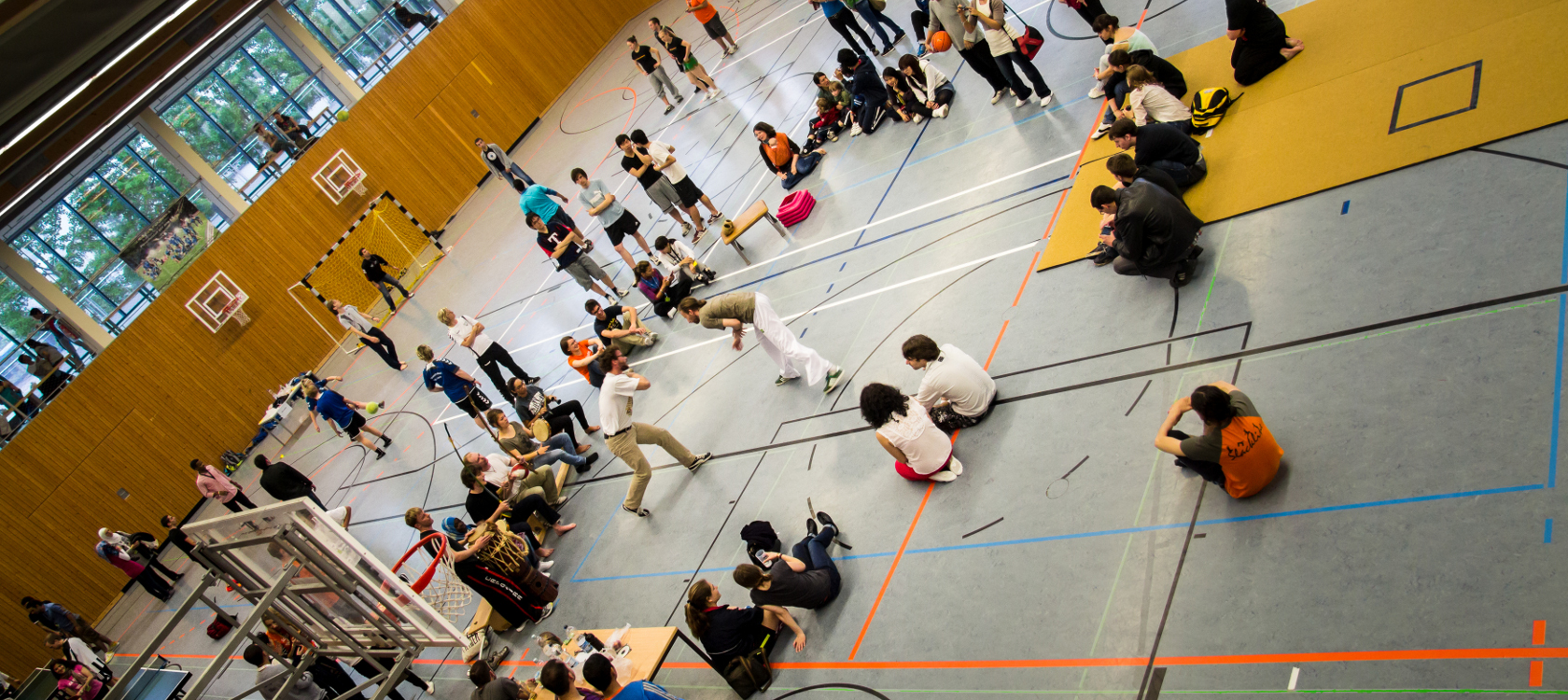 Games, sport and a lot of fun await you at Fair Play! Perform various exercises in teams and get into contact with other participants at our fairy tale themed stations on and around the campus. Activities range from ball sports, to dancing, to sack races. Everyone who is keen to act like a fair hero is welcome – regardless of sporting ability! Starting point: Campus gym.
When: Saturday 13th May, 10:00 a.m. – 2:30 p.m.
Where: Campus TU Ilmenau
---
Opening Concert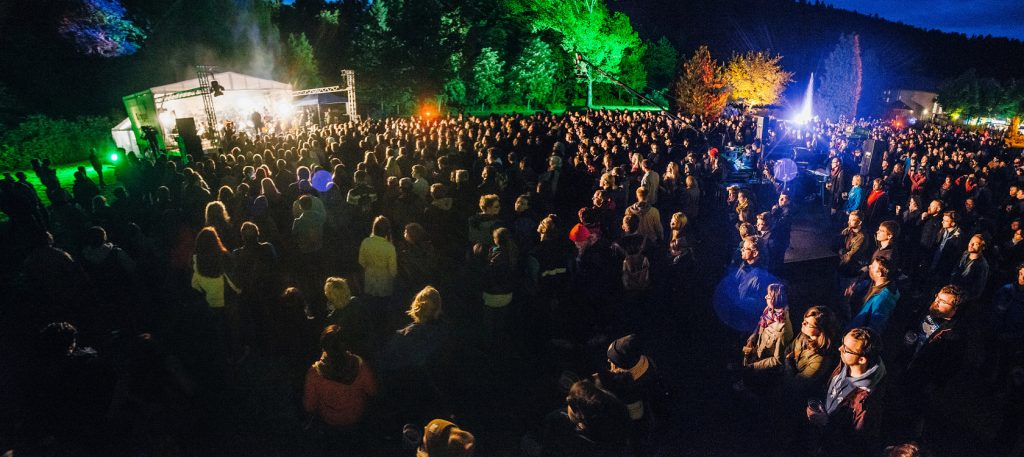 Right after the Opening Ceremony, you will have the chance to experience a unique concert at an exclusive location. The band project 'Banda Internationale' will turn the Ilmenau City Park into a natural concert hall. Enjoy a wonderful live performance and an outstanding light show.
The band features refugees from various crisis zones around the world. This group is an example of how migration enriches music as well as culture; and of the power of music to connect people and overcome prejudices and language barriers. Experience an incredible concert and experience their highly danceable brass music in an outstanding live show!
When: Saturday 13th May, 10:00 p.m. – 11:30 p.m.
Where: Ilmenau City Park
---
World Food Festival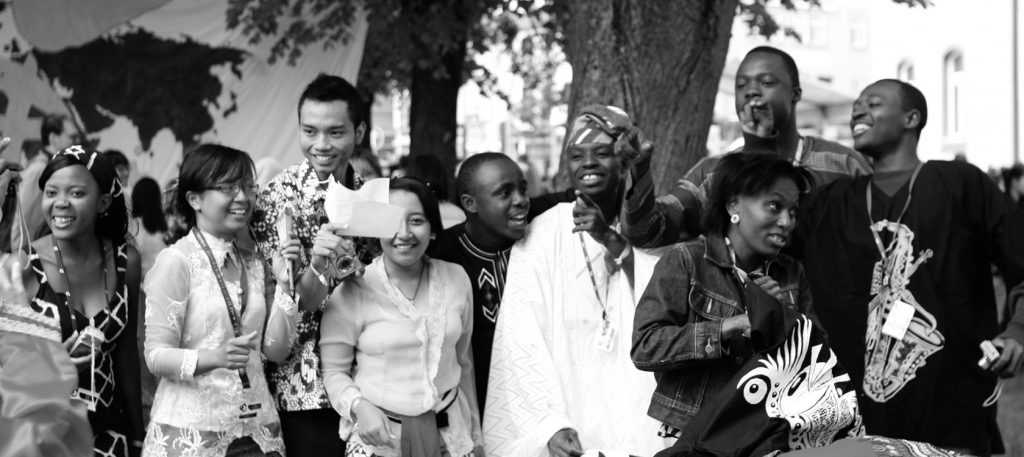 Taste the world: An exciting journey through Earth's cultures with plenty of tasty delicacies, traditional songs and dances – this is the World Food Festival. Meet interesting people from all over the world and dive deep into the culture of other countries.
The ISWI World Food Festival invites you to present your country through regional costumes, pictures, traditional dishes, recipes, national music, dances etc. An exciting journey is awaiting you! Visual, musical and culinary impressions will merge together to create a unique experience.There will also be creative stations where you can screen-print t-shirts, make buttons or play games. We look forward to seeing you!
When: Sunday 14th May, 4:00 p.m. – 8:30 p.m.
Where: Wetzlarer Platz, Ilmenau
---
Welcome Party
The "Welcome Party" in the student clubs, will deepen friendships between the participants, group leaders and the hosts in a relaxed atmosphere. Various activities will be provided in the clubs, such as karaoke, a jam session, a games night or a club quiz. Participants, group leaders, and hosts will be actively involved in the event in small groups and will be able to exchange ideas. Starting point: Culture Dome on the Mensa Field at 9 pm, where all participants will receive a card with a suggested sequence of clubs for an optimal rotation. Following this card, you'll get to meet as many different people as possible!
Please bring with you a valid ID or Passport to access the clubs!
When: Sunday 14th May, from 9:00 p.m.
Where: Clubs, Campus TU-Ilmenau
---
Open Air Concert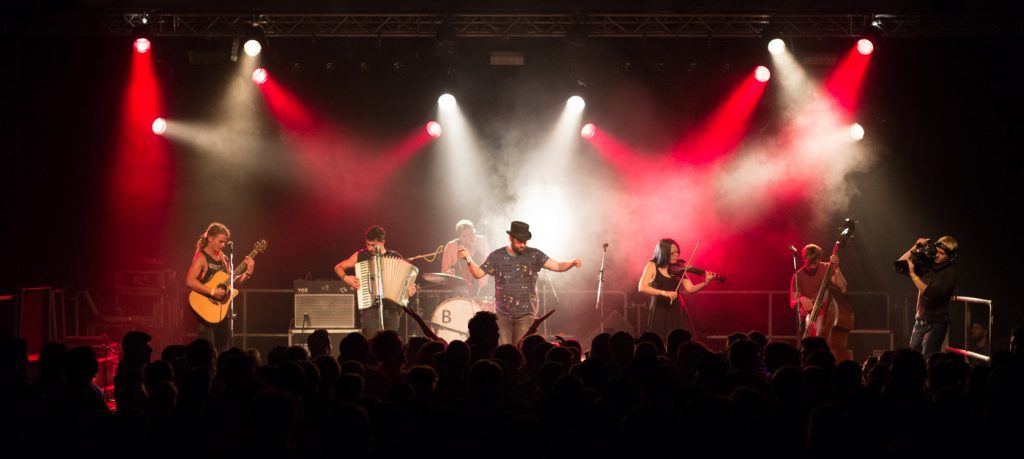 Every ISWI needs music. By listening and dancing to various bands you can easily get to know the other ISWI participants and other people living in Ilmenau.
We have invited 3 amazing and varied bands to rock the campus at the Open Air Concert! Come check out our international line-up:
Departed by Rest: Indie/Alternative (Jena/Germany)
Naked SuperHero (Munich/Germany)
Doctor Krápula (Bogotá/Colombia)
Admission is free.
Doctor Krapula
Doctor Krápula is one of Latin America's most popular and influential bands. Their music is a vivid mixture of punk, cumbia, ska, hip hop and reggae, and their lyrics touch on topics of social justice and environmental protection.
Their members have collaborated with artists like Manu Chao, Seeed, Juanes and Café Tacuba in various musical and social projects.
When: Tuesday 16th May, 7:30 p.m. – 12:00 a.m.
Where: Ehrenberg (Campus TU-Ilmenau)
---
Intergalactic Night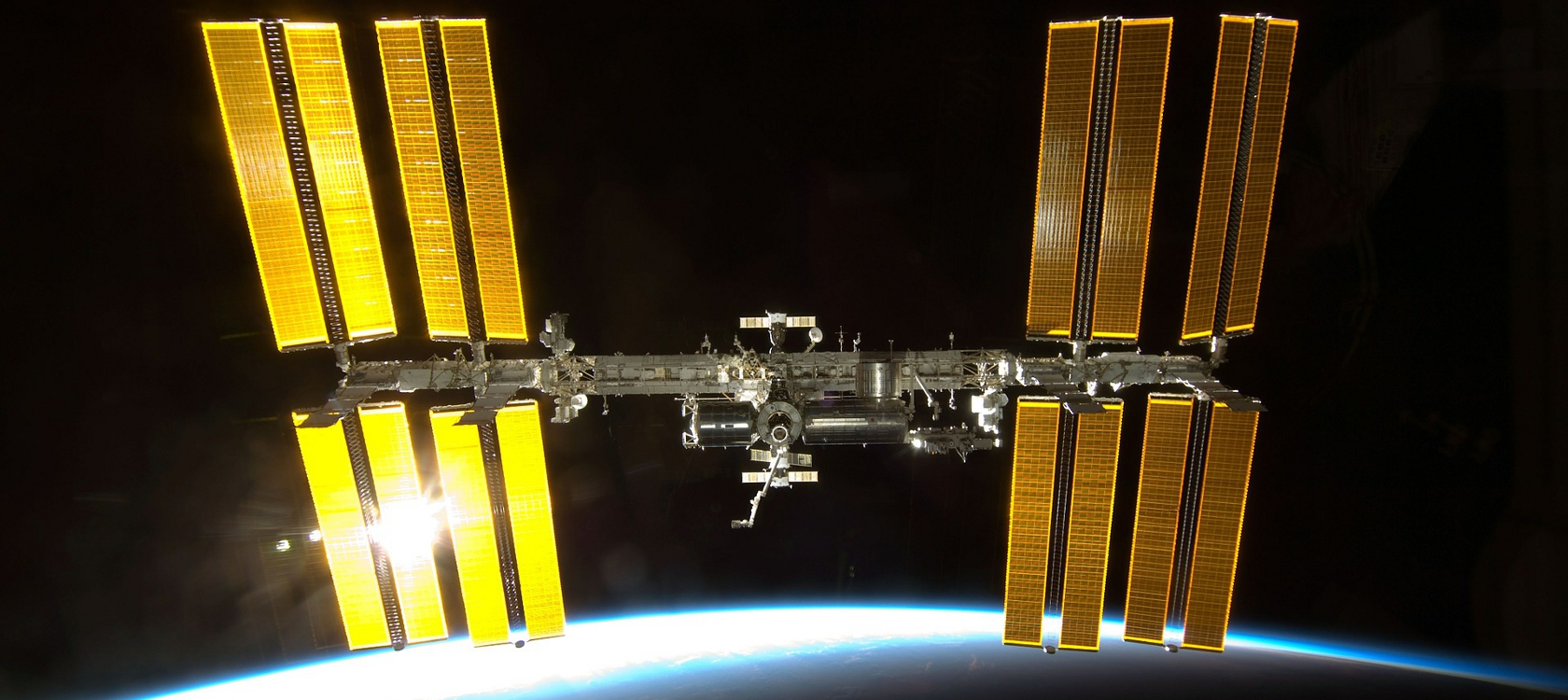 Let's take a step back and broaden our perspective on global justice by considering a cosmic view. Enjoy a fantastic thematic evening full of presentations, interactive workshops, exhibitions and much, more more!
Lectures:
Gerhard Thiele
Former ESA Astronaut
Michael Büker
scientist, author and science slammer
Carsten Wiedemann
scientist on space debris at Braunschweig University of Technology
Further events:
Science Slam with intergalactic topics (*)
a journey to far-away planets in our planetarium
science-fiction short films
insights into the routines of astronauts: ISS live steam, astronaut's license
radio ballet (Bring your own headphones!)
VR headsets and telescopes to look at the stars
Mars TV
(*) You can register for the science slam at science-slam@iswi.org
When: Wednesday 17th May, 6:00 p.m. – 12:00 a.m.
Where: Ehrenberg (Campus TU-Ilmenau)

---
Intergalactic Night-Techno Party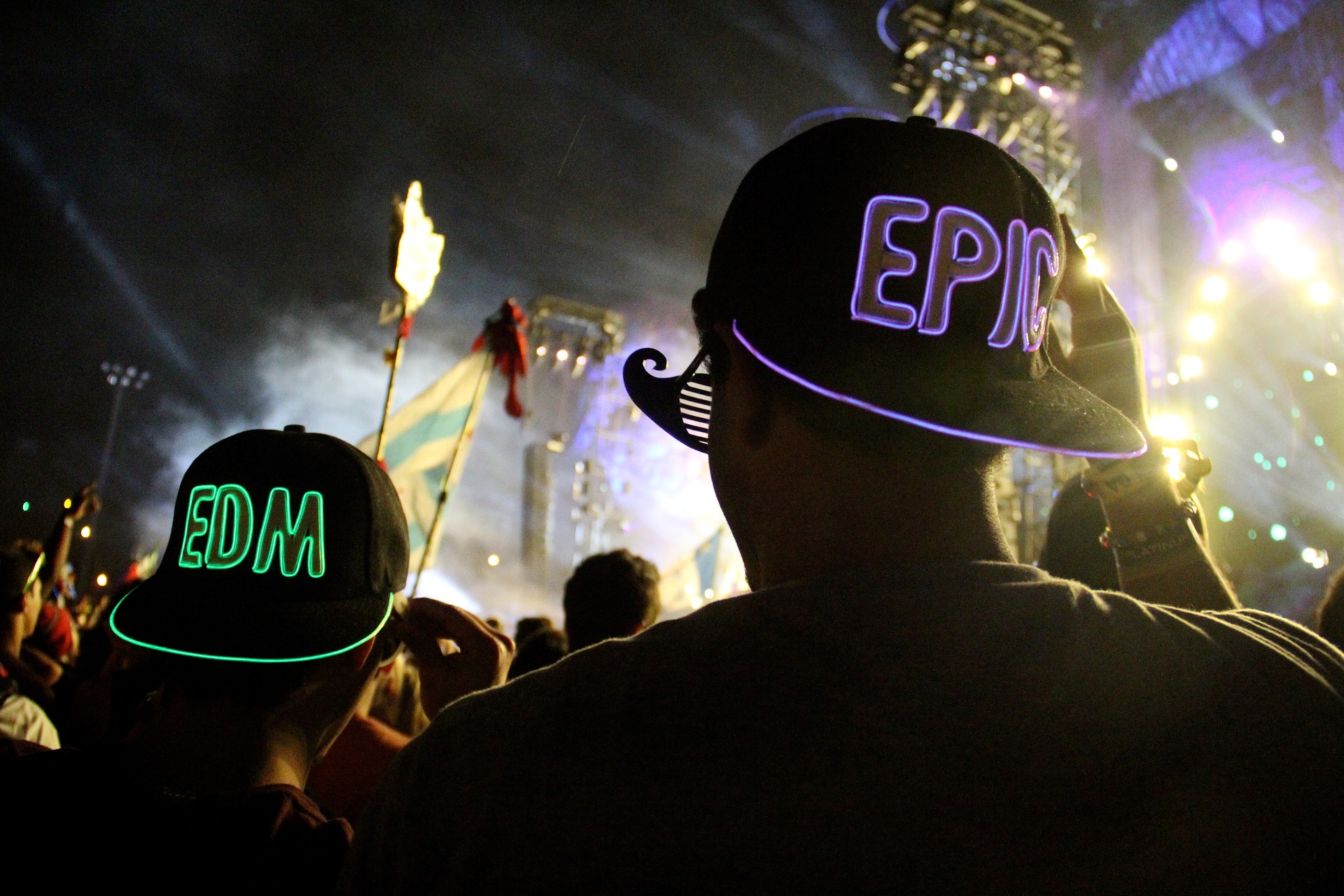 A chill-out area, available from the afternoon, and a techno stage will provide the musical backing for the Intergalactic Night.
The highlight of the evening is the performance of DJs Arash and Anoosh, aka Blade&Beard, from 10pm. The exiled Iranian duo, who became known for their love of music through the documentary "Raving Iran", will be serving up danceable deep house.
Further musical and artistic performances and thematic drinks and snacks will round out the evening's programme.
---
Movie Night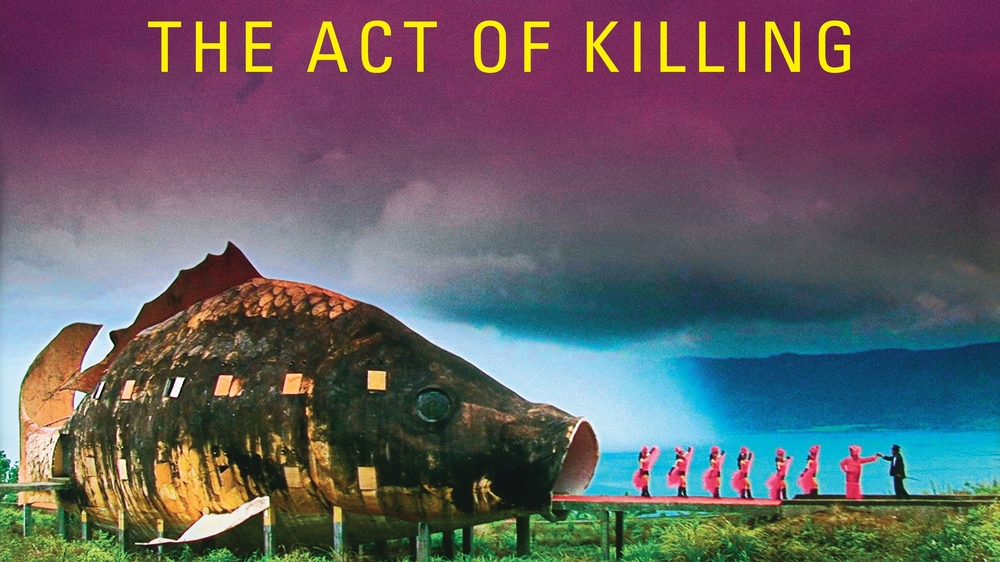 The Act of Killing
What can we learn from the past? What are the consequences of forgetting? In Indonesia in 1965 and 1966, directly after the military coup, the suspicion of communism means a death sentence. The paramilitary death squadrons and gangsters who carried out these killings have gotten away scot-free, even enjoying recognition as heroes to this day. In the documentary "The Act of Killing", Joshua Oppenheimer captures the perpetrators while they recreate their acts of killing in the form of film scenes.
Warning: contains scenes that may be disturbing.
Language: Indonesian with English subtitles and English.
Discussion "Lest We Forget"
Human rights abuses have taken place in many parts of the world, leaving behind traumatised peo-ple and societies, where past injustices lead to new conflicts. The way out of the spiral of forgetfulness, denial and violence is long and difficult for survivors and society, as is overcoming traumas. But it is necessary to build a society based on justice. We have invited the following panellists to discuss potential solutions as well as the content of the film:
Mira Rochyadi-Reetz
PhD student, Institute for Media and Communication, TU Ilmenau
Rüdiger Bender
Chair of the Society for the Promotion of the 'Topf & Söhne' (Auschwitz furnace manufacturers) Place of Remembrance
Sri Tunruang
member of the International Peoples Tribunal 1965
Moderation: Adam Kerpel-Fronius, Foundation Memorial to the Murdered Jews of Europe
When: Thursday 18th May, 7:00 p.m. – 9:15 p.m.
Where: Audimax
---
Excursion Day
On Excursion Day, you'll have the chance to get to know some of Thuringia's cultural offerings. When arriving to Ilmenau you will be given a choice of trips you can take – from a relaxed city tour
through Weimar, a city especially known for its cultural heritage, to the rather serious and philo-sophical example of culture of remembrance at an exhibition that shows the story of the furnace manufacturers of Auschwitz concentration camp.
These are the events you may look forward to:
Weimar:
Erfurt:
"alternative" city tour critical of consumerism
visit of the Small Synagogue
exhibition "The Furnace Manufacturers of Auschwitz" by Topf & Söhne, followed by a discussion
around Ilmenau:
cycling tour
hiking tours to mount Kickelhahn
There will be three hiking tours to the same destination with three different starting times. If you happen to miss your respective group, you may join a later group.
All groups will be provided lunch at their meeting points.

When: Saturday, 20th May, 9:00 a.m. – 7:00 p.m.
(see further information on respective tickets

---
Dinner and Fairwell
We want to spend the last hours of this ISWI with you resting and relaxing on the lawn near the mensa. Drop by, eat some grilled stuff from the bi-club, listen to some music and meet your wasted groupleaders and orga members.

When: Saturday, 20th May, 7 p.m. – 11 p.m.
Where: Mensa Lawn